Back to school special is ON NOW! All moms and students receive full microblading service for $275.
Includes both initial visit and 6 week followup, taxes and aftercare product also included. Restrictions may apply.
WELCOME TO BRINK EYE ARTISTRY
A modern, professional, Kelowna Microblading Studio | Fully Certified, Licensed and Health Inspected Facility
book now
Learn more
Transform your face and enhance your features with the perfect brows!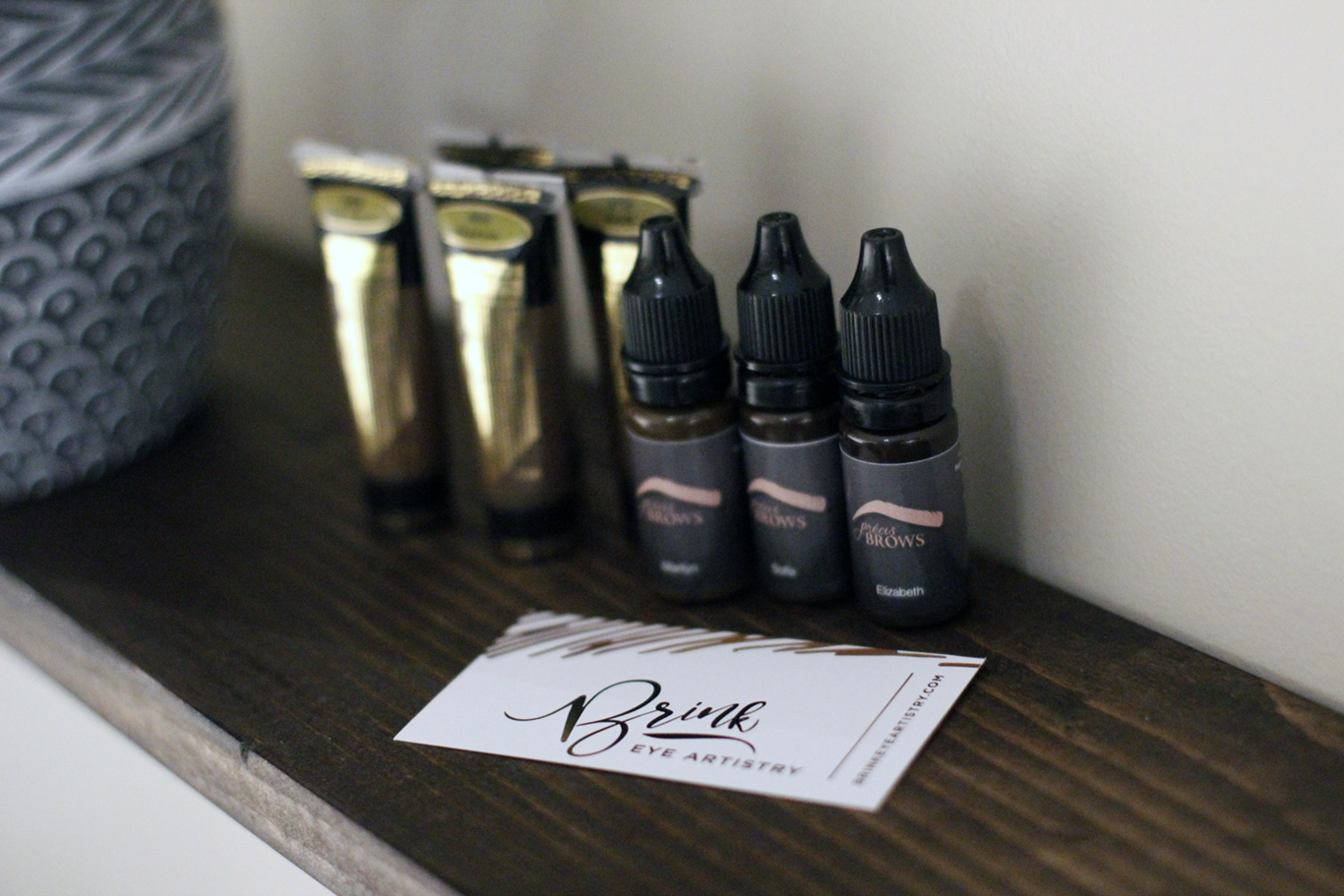 Here at Brink, I offer Kelowna Microblading with the utmost in quality and detail oriented care. I truly want you to enjoy your experience and love what you see in the mirror! My client's brows are my passion and the results are so rewarding! 
Hours of operation are by appointment only. Please text or email your questions or booking inquiries and I will return your message as quickly as possible.
430 Brighton Rd. Kelowna, BC V1X 5K5
brinkeyeartistry@gmail.com
I had been contemplating this procedure for some time, but was really nervous. My husband had told me about how Sarah was his favourite dental hygienist, (gentle, efficient, professional, etc.) who now also is certified in microblading. After seeing a photo of a mutual friend of ours eyebrows, I was amazed by how great they looked. After meeting with Sarah, I quickly become confident with her professionalism, cleanliness and knowledge as she explained every step of the procedure along the way. I am super thrilled with my results at this point, and will be awaiting the final results at the 6 week colour boost. I will easily recommend her services to anyone who asks. I finally have eyebrows! Susie S
Wow what an amazing experience!  I couldn't have asked for a more personal and professional atmosphere. Sarah is so detail oriented and answered all my questions thoroughly before after and during, and made me feel right at home in her bright, clean and chic studio. I couldn't recommend her more!!  The procedure was so much faster than I thought, and I am just thrilled with the results. Well done Brink Eye Artistry!!. Laurisa D
"I am extremely happy with my eyebrows. Sarah is articulate and she cares about what I desire and the best look for me." Debbie J
Brink
430 Brighton Rd.
Kelowna, BC
V1X 5K5